Tuesday, June 23, 2020 - DELTACAST's new product used in Christie's Pandoras Box
During ISE (Integrated Systems Europe) 2020 in February, DELTACAST announced the new DELTA-12g1c-hmi10-elp, a compact, optimized and cost-effective solution offering both HDMI™ and SDI interfacing on a single PCIe interface card.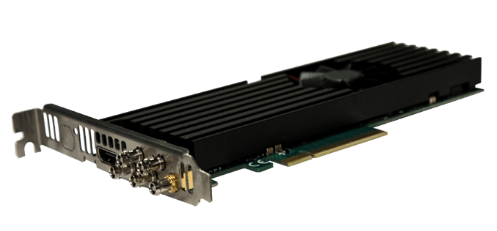 With both interface types available on the same device, it is a single product to integrate, a single vendor to talk with, and it only uses one PCI Express slot. Moreover, a unique board makes it much simpler to synchronize the HDMI™ and SDI feeds. This product can also host many combinations of HDMI™ and SDI inputs and outputs.
The DELTA-12g1c-hmi10-elp main characteristics are:
Four 3G-SDI bidirectional channels, with one of them being upgraded for 6G and 12G-SDI support
One HDMI™ 2.0b input
One genlock reference input supporting analog Blackburst and tri-level signals
Unrestricted support for dual UHDTV (4K60) use cases
Onboard color processing features (color space converters, chroma resampler, planar buffer packing)
Proxy scalers
Embedded audio and HDR metadata support
Uses DELTACAST's unified VideoMaster SDK
This new product suits very well the requirements of the award-winning Christie® Pandoras Box family of hardware and software tools.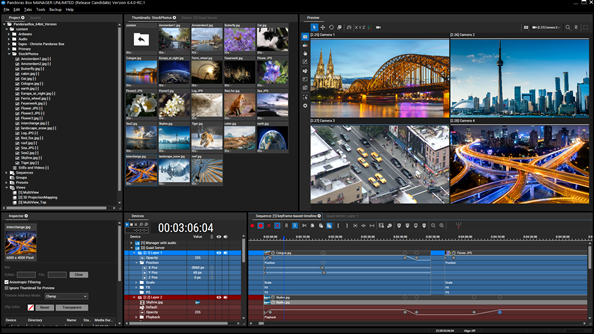 Christie has been among the first vendors to integrate very quickly the DELTA-12g1c-hmi10-elp to their product proposal.
"This board offers an amazing input variety and therefore allows flexibility to our customers for any requirements in various circumstances. A single board – many solutions – perfect density, with DELTACAST's known quality and low latency." said Markus Zeppenfeld, Product Manager at Christie.
DELTACAST is already working on the next boards of this new line of products, let us know if you need a specific layout of inputs and outputs, and stay tuned for our future announcements!
Please contact us right away if you wish to buy, test or receive more information about your product of interest!