Wednesday, August 29, 2018 - DELTACAST cutting edge technology for developers at IBC 2018
The DELTACAST crew is ready to welcome you at IBC 2018 on its booth 7.C01.
Here is a preview of the products and solutions you will discover in details on the show floor.
FLEX – versatility and channels density reinvented
DELTACAST pioneered an innovative video interfacing product type bringing up channels density to a new level. The versatility of such solution makes it an ideal fit for developers to create cloud edge devices and to address tomorrow's broadcast workflows.
Please meet FLEX.

Based on a gateway card occupying a single PCI Express slot and on external modules – possibly rack mounted – FLEX allows handling up to 32 video channels in 3G-SDI, and also offers capture and playout options for HDMI and DisplayPort.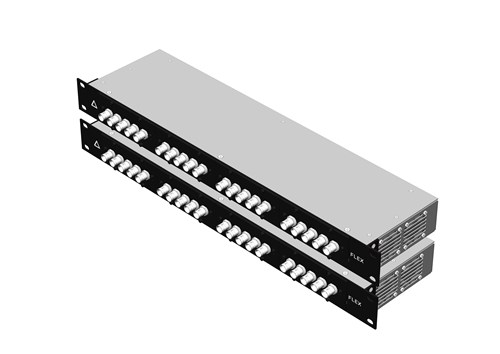 ST 2110 hardware and software solutions
ST 2110 is the unavoidable SMPTE family of standards for IP video streaming. Based on elementary flows, it allows more flexibility and efficient workflows, compared to ST 2022-6 which was a transposition of the SDI interfaces over IP.
Besides its ST 2022-6 hardware and software products, DELTACAST also supplemented the VideoMaster SDK with a ST 2110 network stack working with 3rd party network cards. This software solution supports ST2110-20 video, ST2110-30 audio, and is compliant with the ST2110-21 wide sender and receiver traffic shaping models. Support for ST2110-40 ancillary data will be added very soon!
12G-SDI capture and playout card
The SMPTE ST 2082-10 standard for 12G-SDI allows UHD and 4K video transport over a single wire at up to 60 frames per second.
Today, very few UHD broadcast infrastructures are completely based on 12G-SDI.
However, broadcast equipment manufacturers, willing to be future-ready, want to add 12G-SDI provision on their 3G-SDI products.
This is why DELTACAST introduced the DELTA-12G-elp-h 1C, an evolution of the popular DELTA-3G-elp-d 4C hosting four 3G-SDI input/output channels with one of them being boosted to support 6G and 12G-SDI.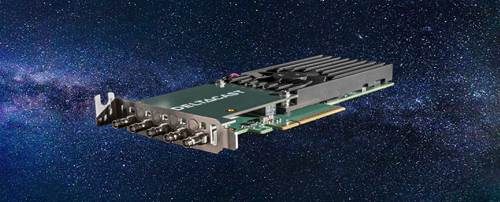 Available today with active and passive cooling options, this card is the ideal candidate to support any form of UHD/4K capture and streaming standard.
At IBC 2018, DELTACAST also announces the DELTA-12G-elp-h 2C, the next product in this family with a doubled density, as it hosts 8 3G-SDI channels, with 2 of them supporting line rates up to 6G and 12G-SDI. 
If you want to further discuss these new products with our staff at IBC, contact us right away to setup an appointment!