The VideoMaster SDK is your programming interface for developing applications over the Deltacast video cards. Besides this, the SDK also includes complete network stack implementations allowing reception and transmission of ST2022-6 streams using an off-the-shelf network card.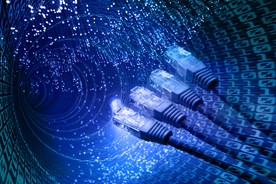 In a near future, support for ST2110 will be added besides ST2022-6. 
When working in this mode, VideoMaster lets you handle video, audio and ancillary data just like if you were working with a Deltacast SDI card, using a very similar API.
The VideoMaster network stack is based on standard sockets, so that it is compatible with any NIC brand and model. It can be used under Windows, Linux and MacOS, and is compatible with most virtualization solutions, including containers.
If you prefer using your own low-level network stack optimized for some specific network interface, VideoMaster also provides a mode where it only deals with multimedia encapsulation and extraction from ST2022 payload, while the application handles the network packets reception and transmission.
Using the ST2022-6 software features requires installing a license. Please contact us for further details about this.