Meet DELTACAST at IBC 2022
August 18th, 2022
Come to see us at IBC 2022 to learn about the latest live 8K video transport and processing solutions for video OEMs.

When: From Sept 9 to 12, 2022
Where: Amsterdam, RAI
Stand: Booth 7.B12
Registration: Get your free complimentary ticket by using the invitation code IBC3049
Book a meeting with us
100% under your control with VideoMaster SDK

Whether you are working with IP or SDI workflows, VideoMaster SDK is your pathway towards future evolution of the video standards:
Video-oriented services and API providing full control over your products
For Windows, Linux, MacOS (M1 support) or ARM-based environments
New NVIDIA GPUDirect RDMA support
A solution addressing interoperability questions and evolutions of standards and technologies
A support service offering personalized care within 1 business day
A tailored approach for the development of custom projects and solutions.
A smooth transition to IP ST 2110
The award-winning IP Virtual Card is a unique software framework for broadcast OEM developers offering ST 2110 video capture and playout.
At IBC 2022, DELTACAST will demonstrate the IP Virtual Card performances, 4x 4K (and more!) without trade-off.
The next version of the IP Virtual Card provides increased performances (new narrow shaping and more channels) with NVIDIA ConnectX as well as support for compressed streams using JPEG-XS (ST 2110-22)
DELTACAST is also bringing expertise in building your application based on the IP Virtual Card: NMOS, PTP, DPDK, virtualization, cloud,…
The path to ST 2110 has never been so easy.
The first 12G-SDI I/O with passive bypass relays for more safety on your SDI signals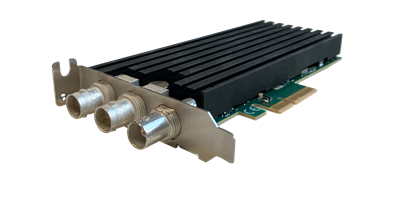 The DELTA-12G-elp-key 11 is the next member of DELTACAST I/O cards, featuring the first passive bypass relays in 12G to preserve the video signal in case of power down. The new card features also:
1x 12G-SDI (4K60) input and 1x 12G-SDI (4K60) output
Hardware keyer for on-the-fly computer graphics mixing
1x analog reference Blackburst input
BNC connectors for robust integration within broadcast and AV installations
FastStart® output from power-on and in case of system failure for optimal robustness
A direct path for data exchange between the DELTACAST I/O card and NVIDIA GPUs using Remote Direct Memory Access (RDMA).
The first-ever "Ultimate Low Latency" mode to reduce capture and playout latency


With the software-defined Ultimate Low Latency (ULL) mode, you can reduce your capture latency by a factor of 1000. In ULL, thanks to a sub-frame buffer access approach, the application can work on content while the frame is being captured or transmitted.
The solutions for high-density applications
The DELTA-12G-e-h 2i1c hosts 12 independent SDI ports: 8 inputs and 4 bi-directional channels. Such a mix of inputs and configurable channels, as well as of HD (3G-SDI) and UHD/4K (12G-SDI) formats makes DELTA-12G-e-h 2i1c the ideal match to many professional applications like multi-camera systems (analysis, compliance recording, video encoding, media servers), high-density production & replay video servers, multiviewers, and video switchers.
Looking for up to 32 I/O on a single PCIe slot? FLEX is the DELTACAST revolutionary solution answering the questions of flexibility, high density, scalability and redefining video interfacing.
Up to 8K and more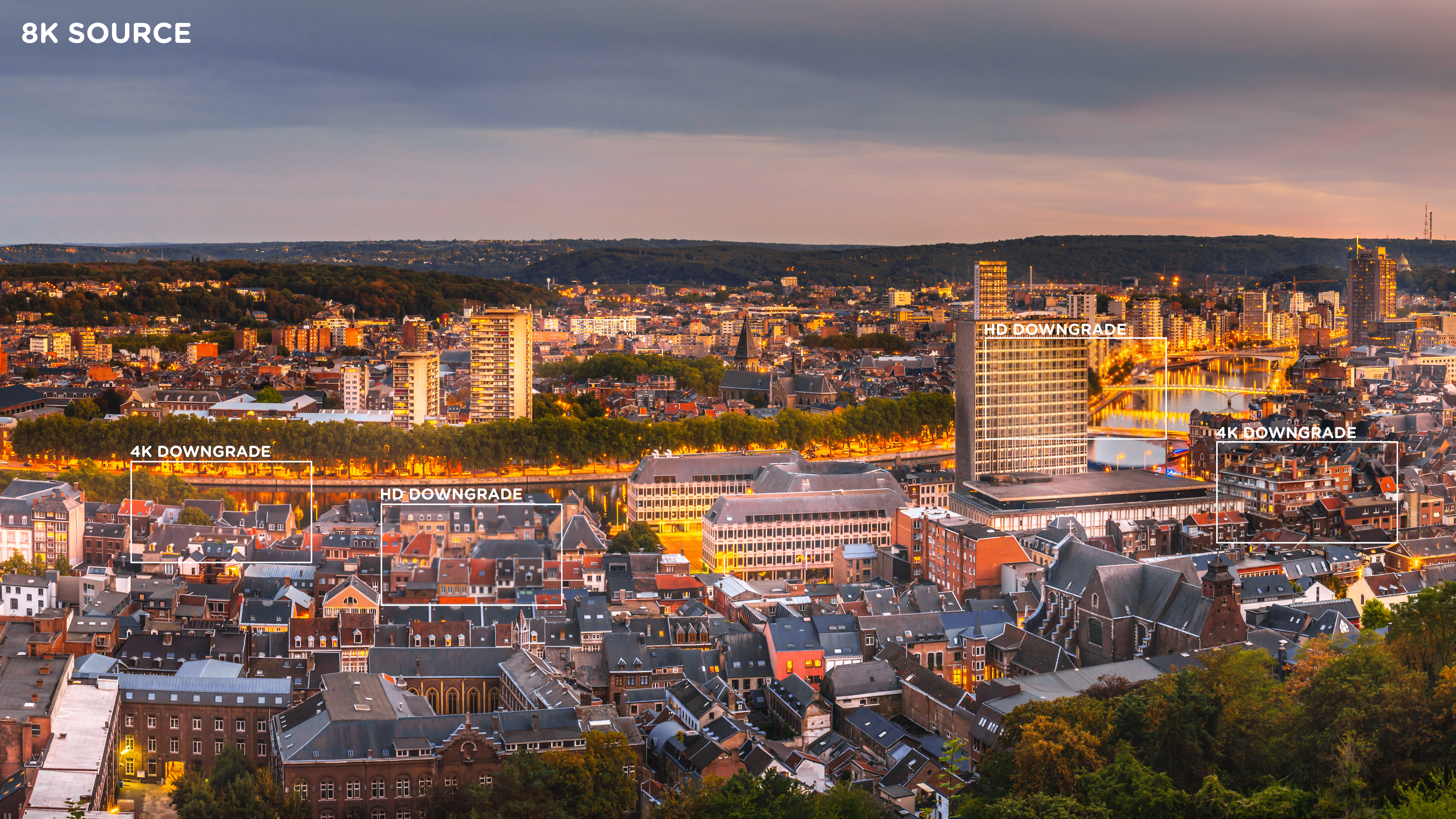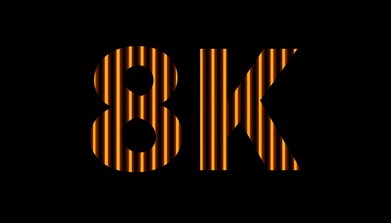 Besides the existing quadrant-based approach, DELTACAST recently added on its 12G-SDI cards support for 8K UHDTV-2 two-sample interleaving mode as per SMPTE 2082-12.