DELTACAST IP ST 2110 solution earns JT-NM Tested badges
Thursday, October 06, 2022

The IP Virtual Card for ST 2110 video capture and streaming using standard network cards (NIC) has successfully completed the JT-NM Tested Program 2022.
The JT-NM testing process evaluates conformity of IP solutions to the SMPTE ST 2110 suite of standards and AMWA NMOS specifications, and interoperability with other vendor's products. 
The event was hosted by Riedel Communications in Wuppertal, Germany from 22-26 August 2022 where testing was conducted and results validated by third-party testers.
The JT-NM (Joint Taskforce on Network Media) is a self-coordinating group of industry bodies working together on the development of IP technologies for professional media systems. Members of the governing body include the Advanced Media Workflow Association (AMWA), the European Broadcasting Union (EBU), the Society of Motion Picture and Television Engineers (SMPTE) and the Video Services Forum (VSF). The JT-NM Tested Program offers documented insight into how vendor equipment conforms to specific SMPTE standards, AMWA NMOS Specifications and behaves in selected real-world scenarios. The vendor results along with a detailed test plan are published in the JT-NM Tested Catalog, serving as a public guide to products that have met the criteria established by the JT-NM.
DELTACAST offers solutions compliant with the SMPTE standard for a smooth transition to ST 2110: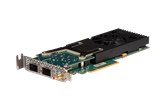 The DELTACAST IP Virtual Card for ST 2110 allows you to transform your NIC card into a powerful ST 2110 video capture and streaming solution while keeping the CPU usage very low. The IP Virtual Card adds 4K/UHD support, compressed video streams with JPEG XS and is architected for universal compatibility by providing narrow senders (Type N).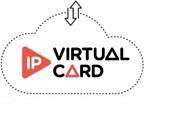 Do you want to investigate our IP cards or software solutions? Do you have questions about our IP roadmap (cards and software)? Contact us right away.