DELTACAST confirms its presence at IBC 2021 in Amsterdam
Thursday, September 16, 2021
Continuously enriching its portfolio and being on the ball with new technologies, DELTACAST had plans to showcase many products and features at NAB 2021.
While NAB 2021 has been cancelled, we can already confirm our presence at IBC 2021 in Amsterdam (Dec 3-6).
Here is a preview of our latest addition to the DELTACAST I/O's family for a smooth integration in your most demanding live video transport and processing applications. 

Ultimate Low Latency
The Ultimate Low Latency (ULL) mode is a new optional working mode available on several products besides the standard frame-based mode. In ULL, thanks to a sub-frame buffer access approach, the application can work on content while the frame is being captured or transmitted.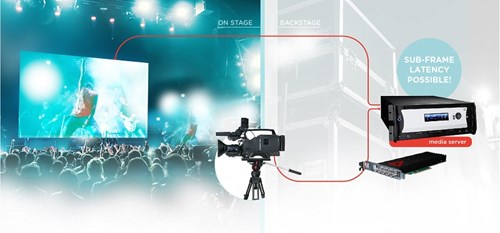 Preview of the new DELTA-12G-elp-key 11 with increased hardware processing capabilities
The DELTA-12G-11-KEY-elp is the next member in the family of DELTACAST cards hosting a hardware keyer. This new model brings in 12G-SDI connectivity to the successful concept of hardware keyer card with one input and one output, making it the neatest solution for 4K UHD overlay applications.
Software based IP ST2110 video transport
Pursuing its road to IP, DELTACAST recently released the Windows version of its IP Virtual Card and continues working on future versions introducing new working modes and new IP standards support.
8K Support
Besides the existing quadrant-based approach, DELTACAST recently added on its 12G-SDI cards support for 8K UHDTV-2 two-sample interleaving mode as per SMPTE 2082-12.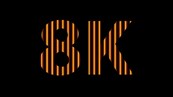 Mixed SDI and HDMI UHD capture
In early 2020, DELTACAST released the DELTA-12g1c-hmi10-elp, a new I/O card model combining four bidirectional 3G-SDI channels, one of them being 6G-SDI and 12G-SDI capable, and one HDMI™ 2.0b input.
This versatile solution allows many SDI and HDMI I/O combinations, and notably support ingesting any form of 4K UHD signal, being SDI or HDMI, single-frame, quadrants-based, or 2-sample interleaved!
Multichannel multistream SDI to ASI converter
Encoders, decoders and transcoders applications are made easy with the DELTA-12G2c-asi8c-elp-h card offering input and output capabilities in ASI and in SDI up to 12G/4K.
Want to setup an appointment to discuss one of these topics or get more information and explore how these new products can enrich your application? Contact us now
WHY DELTACAST TV?