Thursday, November 05, 2020 - Let's talk about our IP Virtual card during the SMPTE remote event!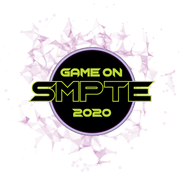 DELTACAST is delighted to take part as a DIAMOND exhibitor in this first remote experience of the SMPTE conference on 10-12 November. 
It is a unique opportunity to discover the latest developments of our IP Virtual Card.
On our virtual booth in the exhibit hall A (#DA4), you will experience an impressive demonstration, implementing the IP Virtual Card on a bi-Xeon computer.
Of course, we will be present to answer your questions during the show. Just take an appointment on our booth: we are waiting for you! 
Not registered yet?
To book your seat: go to https://2020.smpte.org/home/begin and take profit from the free booking offered by DELTACAST. Just use the EXCMPDelta discount code at the end of the checkout process*.
First come, first served!
All our staff members hope to see you at SMPTE 2020!
* This Explorer package includes access to the Virtual Exhibit Hall, daily roundtable discussions, on-demand content library and social events during the conference, including the Awards Gala.