Tuesday, January 22, 2019 - DELTACAST highlights at ISE 2019
This year again, DELTACAST exhibits at the ISE tradeshow in Amsterdam, and here is a short preview of what is going to be presented on our booth 8-M365 :
Extended FLEX portfolio
DELTACAST invented FLEX, a brand new way of performing video interfacing, to address 3 major industry concerns:
To increase channel density drastically whilst keeping a reasonable RU consumption
To allow the design of flexible appliances offering interchangeable and re-purposable video interfaces
To ease the inception of scalable systems where the number of input and output channels can be adapted without touching the main product enclosure.

This year at ISE, the FLEX portfolio has been extended and includes input and output solutions for DisplayPort™, HDMI™, and 3G-SDI, as well as gateway cards with 4 and 8 downstream ports.
The FLEX modules mechanical design has been improved to offer better thermal characteristics, and DELTACAST also proposes a 1RU enclosure for neat system integration.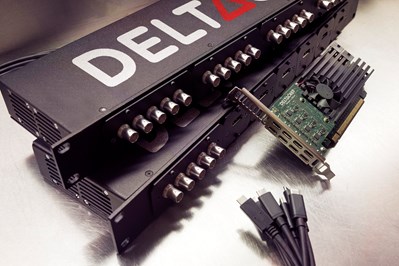 Dual 4K 12G-SDI card
End of 2018, DELTACAST announced the availability of the DELTA-12G-elp-h 2C, a new member of its 12G-SDI portfolio for dual 4K interfacing.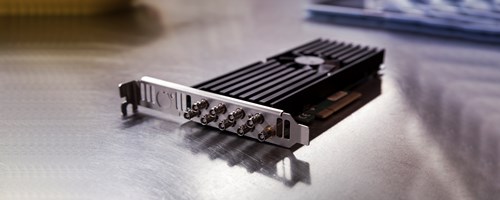 Like the broadly adopted DELTA-3G-elp-d 8C, this new high-density DELTA-12G-elp-h 2C offers 8 reversible channels supporting SD and HD video formats up to 1080p60 (3G-SDI).
The channels can be grouped four by four to support quad-link 4K interfacing. On this new product, two of the eight channels support 4K transport over 6G-SDI and 12G-SDI.
Thanks to its versatility, the DELTA-12G-elp-h 2C is the ideal fit for the design of products which can be deployed in any SDI environment.
For lower density projects, the DELTA-12G-elp-h 1C features 4 channels, one of them supporting 12G-SDI.
Complete IP offer
From simple cable extension to complete over-IP multimedia production infrastructure, the AV industry is progressively adopting IP as an efficient solution for video transport. These technologies are not new for DELTACAST, which is also active in the broadcast industry that is experiencing a similar transition.
For several years now, DELTACAST has been offering products based on dedicated hardware cards as well as software stacks running over COTS network cards.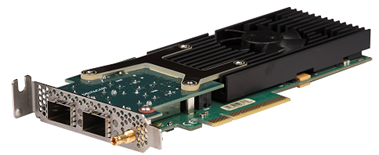 Mainly used in TV broadcast, these products typically offer support for standards such as ST 2022-6, ST 2110… Obviously, other use cases exist in the AV industry, so do not hesitate to explain to us your needs and what you are missing today. If you need a video interfacing solution, compressed or uncompressed, DELTACAST can provide it!
Besides this, DELTACAST partners with its sister company to showcase the DELTA-neo N2H which is a HDMI converter box for the Newtek NDI ecosystem.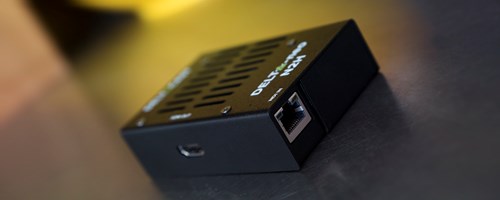 Make sure to visit our booth 8-M365 to discover our different lines of products for video interfacing, to have a chat with our representatives and to learn how DELTACAST products can meet your needs.
Get your free access to the ISE SHOW with this code: 917012
Please contact us right away if you wish to set up an appointment.