Thursday, May 09, 2019 - DELTACAST FLEX, the solution to boost the eSports market
Building an appealing experience for the spectator requires an adequate use of the many content sources available to the production system, which is clearly a major common challenge in eSports production.
Far from simple studio production, eSports productions integrate various elements such as pre-game and post-game package, analytic and data-driven graphic telestration, players interviews, all of these to complete the core of the event which must be a living composition of players' cameras, game PCs, POV cameras, rig and tripod cameras and other observer workstations with their infinite potential virtual source from zoomed to bird view, illustrating didactically but playfully in real time, the core of the action.
Whether it is to produce many programs and clean feeds for streaming platforms and production partners, or signals for the many projectors and LED modular displays placed in the arena, recording, mixing and broadcasting systems are required, all capable of processing multiple streams of audio and video data in real time, without compromising on the quality, throughput and synchronization of these streams, all while relying on the high standards of reliability required for events of this commercial value.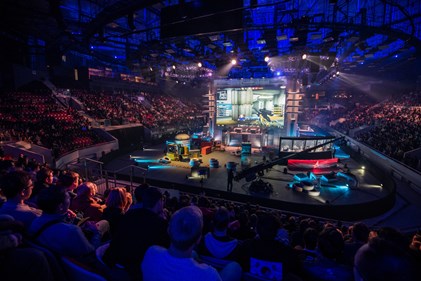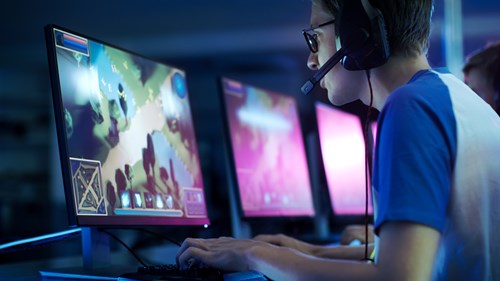 DELTACAST helps professional equipment manufacturers to design new forms of multi-channel, multi-purpose – and repurposable – appliances that are relevant for a large series of use cases and address all eSports versatility challenges.
DELTACAST FLEX interface solutions enable high channel density with a small footprint and offer unprecedented scalability and versatility with support for many different input and output formats such as SDI, HDMI and DisplayPort.
Thanks to FLEX's core power, manufacturers can now manage up to 32 simultaneous streams in a single PCI Express slot and facilitate production infrastructure deployments through its on-the-fly interchangeable interface modules.
This new form of products allow maximizing the overall ROI as the appliance can be used in a wide variety of contexts depending on their needs at any moment.
By integrating once the DELTACAST SDK to support FLEX, all others cards from the DELTACAST portfolio can be integrated seamlessly, opening doors to others technologies including IP (ex: 2110).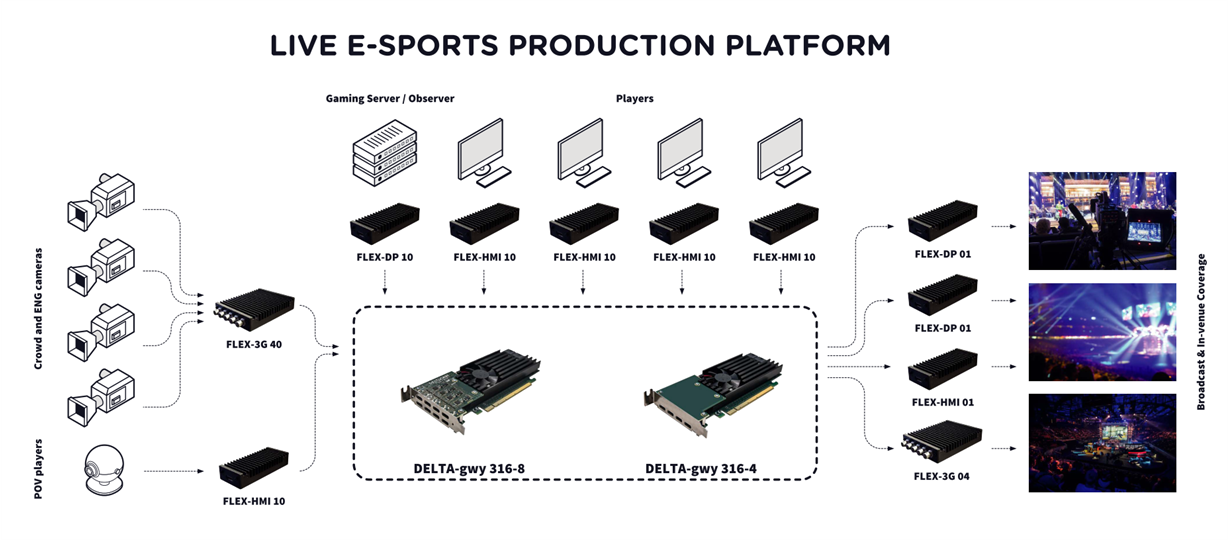 If you join to InfoComm in Orlando, don't hesitate to stop by our booth  #4343 and discuss with our sales delegates about the DELTACAST FLEX interface solutions.