Wednesday, January 17, 2018 - VIDEO INTERFACE REDEFINED!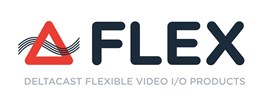 We are proud to announce the DELTA-GWY 316-8, a revolutionary product answering the questions of flexibility, high density and scalability.
Do you need more than 8 SDI channels, more than 2 DisplayPort channels, more than 2 HDMI channels on a low-profile PCIe slot?                                                 
Do you need a mix of these types of interface on a single card? Does this mix change from deployment to deployment of the same machine?
If so, then the DELTA-GWY 316-8 is made for you!
How does it work?
DELTA-GWY 316-8 is a gateway you plug in a PCI Express slot of your server. It features eight ports on which you connect external modules using specific cables.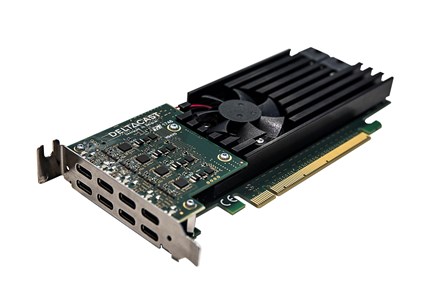 Each module is an independent device that manages one or several video channels.
From the VideoMaster SDK, a module is just seen like a normal PCIe card plugged into your server.
The first three available modules are capture devices handling 3G-SDI, DisplayPort 1.2, and HDMI 2.0. Other modules are in development and will complete the family, notably with output devices.
FLEX-DP 10 – Single DisplayPort 1.2 capture module
FLEX-3G 40 – 4-input 3G-SDI module
FLEX-HMI 10 – Single-input HDMI 2.0 module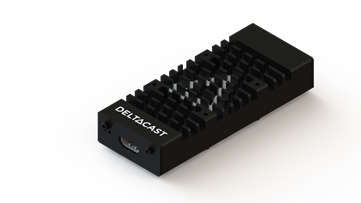 These modules connect with an individual cable to ports of the DELTA-GWY 316-8 gateway.
They are available in different mechanical options to offer maximum flexibility in your final product  assembly :                                                                                                              

As an integrated module, the module comes as a little box that can be either floating or attached anywhere around your server thanks to different mounting holes.
As an internal component, the module only includes a top cover which is actually its passive cooling solution. In this form, the module is generally mounted inside your product enclosure.
Several modules can be assembled together in a 1RU or 2RU rack for fixed installations.

This new family of products is supported by the well-known VideoMaster SDK that also handles all the other DELTACAST PCI Express video cards, making this new solution accessible for all developers, and uniformly integrated with the other DELTACAST products.
An historical evolution
Continuously increasing computer processing power allows handling more and more sources in parallel, with larger and larger resolutions. The maximum amount of signals a server can handle is so high that it is generally limited by the amount of capture channels that mechanically fit the computer chassis, rather than by the available internal resources.
In 2012, DELTACAST revolutionized the world of video interface cards, allowing up to 8 channels on a low-profile PCI Express card.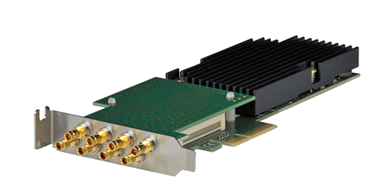 This compact eight-channel configuration quickly became a standard.
Of course, CPU and GPU processing power continues evolving and the limiting factor is again the amount of cards you can plug in the computer and the size of the connectors on the mechanical bracket.
Another trend in the market is to take the maximum profit from a hardware investment, by using it for multiple purposes. A server is a completely generic processing machine, and dedicating it to a single use case, potentially not being used 24/7, is not giving the best return on investment.
Using the same machine in different contexts often requires a great flexibility in terms of video interface technologies, especially in the Pro AV market: DisplayPort and HDMI sources are more prevalent in use cases like corporate events, education and installation, while SDI is often used as soon as you have got to connect your server to a video production facility.
DELTACAST closely looked at these market evolutions and announces today the FLEX family of products.