Wednesday, February 21, 2018 - Ready-to-use live OTT encoder solutions with MAINCONCEPT and DELTACAST technologies
MainConcept® has released a new version of its production ready real-time multi-screen HEVC / H.265 and AVC / H.264 encoding platform NeuLion® MC Encoder 2.7.1 that now includes support for DELTACAST's Delta-3G-elp-d 8c multi-channel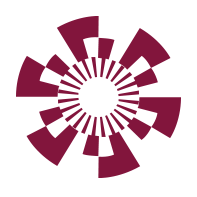 SDI capture board to allow up to 4K60p ingest on Windows.
Thanks to DELTACAST's straightforward driver integration, the NeuLion MC Encoder can use the Delta-3G-elp-d 8c SDI capture board to create HEVC and AVC adaptive streaming content for MPEG-DASH and HLS in up to UHD.
This gives NeuLion MC Encoder users more freedom in choosing DELTACAST's renowned SDI capture and playout boards for powering their professional production workflow.
---
The NeuLion MC Encoder is a production ready real-time multi-screen encoding platform on Windows and Linux for SDI and IP sources for creating Apple HLS, DASH-264 and DASH-265 compliant adaptive streaming content up to 4K 10-bit and different HDR flavors like HDR-10, PQ10 and HLG with multi-bitrate and multi-resolution quality layers. Powered by the renowned MainConcept Codecs, the platform offers ready-to-use encoding presets for HEVC HLS, compliant with Apple's recently published authoring guidelines, so it can combine HEVC/H.265 in fMP4 and AVC/H.264 in TS, including generation of hybrid HLS playlists. The NeuLion MC Encoder additionally allows parallel live HEVC/H.265 and AVC/H.264 hardware encoding on single cost-efficient desktop Intel Core i7 and Xeon E3 CPUs with a dedicated Intel graphics unit.