Tuesday, March 20, 2018 - Discover the new DELTACAST products at NAB 2018
DELTACAST surfs the technology wave and unveils new products for tomorrow's video interfacing at NAB 2018.
12G SDI allows UHD and 4K video transport on a single wire at up to 60 frames per second, as defined by the SMPTE ST 2082-10 standard.
Today, very few UHD broadcast infrastructures are completely based on 12G SDI.
However, broadcast equipment manufacturers, willing to be future-ready, want to add 12G SDI provision on their 3G SDI products.
This is why DELTACAST introduces the DELTA-12G-elp-h 1c, an evolution of the popular DELTA-3G-elp-d 4c hosting four 3G-SDI channels supporting input and output.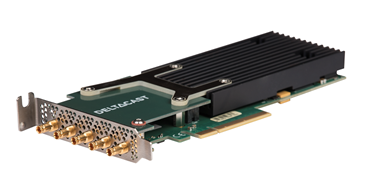 The DELTA-12G-elp-h 1c is boosted with one of its channels supporting 12G SDI, what makes this card the ideal candidate to support any form of UHD/4K capture and streaming standard.
ST 2110 is the new SMPTE family of standards for IP video streaming. Based on elementary flows, it allows more flexibility and efficient workflows, compared to ST 2022-6 which was a transposition of the SDI interfaces over IP.
Pursuing the IP evolution started with its ST 2022-6 hardware and software products, today DELTACAST presents new hardware and software solutions supporting ST 2110.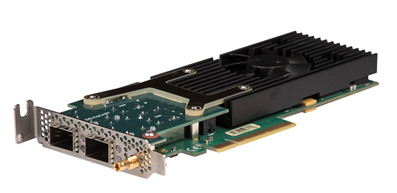 The DELTA-ip-ST2110 10 supports the reception of up to four broadcast feeds based on ST 2110-20 (uncompressed video) and ST 2110-30 (digital audio) on a single 10GbE network interface.
Besides ST 2022-6, DELTACAST also supplemented the VideoMaster SDK with a ST 2110 network stack working with 3rd party network cards. This solution, particularly suitable for virtualized environments and datacenter implementations, is showcased on the CISCO booth SU8502CM.
Besides addressing new technologies, DELTACAST also pioneered an innovative video interfacing product type. Please meet FLEX.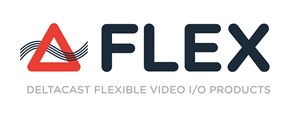 Continuously increasing computer processing power allows handling more and more sources in parallel, with larger and larger resolutions. The maximum amount of signals a server can handle is so high that it is generally limited by the amount of capture channels that mechanically fit the computer chassis, rather than by the available internal resources.
 Based on a gateway card occupying a single PCI Express slot and of external modules – possibly rack mounted – FLEX allows handling up to 32 video channels in 3G SDI.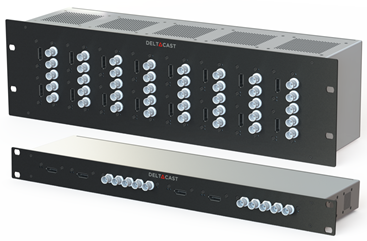 DELTACAST currently provides FLEX capture modules for SDI, HDMI and DisplayPort connectivity. Other modules are already in development and will complete the offer in a near future.
The FLEX-3G 40 capture module hosts four independent SDI input channels that supports formats from SD (PAL, NTSC) to 3G-SDI (1080p). The channels can be combined together to capture UHD/4K pictures at up to 60p without any compromise (10-bit, Square Division or 2-Sample Interleave).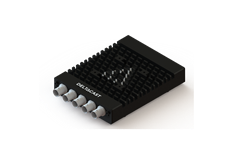 If you want to further discuss these new products with our staff at NAB, contact us right away to set up an appointment!