Wednesday, May 23, 2018 - DELTACAST and AV Stumpfl team up for more FLEXibility
Earlier this year, DELTACAST positively surprised the market at ISE 2018 with the introduction of its innovative FLEX video interfacing solution. 
The FLEX concept brings in a revolutionary answer to equipment manufacturers willing to add a large quantity of video inputs and outputs to their products whilst their appliance form factor and mechanical constraints limit the amount of hosted interface cards.
FLEX allows handling up to 32 video channels albeit occupying a single PCI Express slot. Besides that, DELTACAST designed this solution with flexibility and scalability in mind, as SDI, DisplayPort and HDMI interface modules can be added, removed and switched on the go, while the appliance hosting the gateway card remains untouched.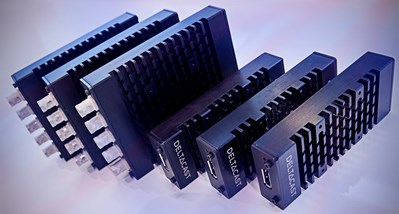 DELTACAST's commitment has always been to listen to its customers, with the goal to provide them with products and solutions tailored to their needs.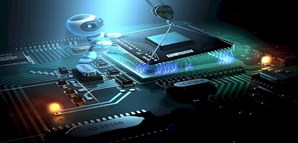 The FLEX success story demonstrates how relevant this approach is, as this solution has been designed taking into account the very concrete and valuable inputs from AV Stumpfl, the renowned presentation and installation technologies manufacturer which is also a long-term customer of DELTACAST. 
Like AV Stumpfl, do not hesitate to ping us if you have specific requirements in terms of video interfacing, or if you want to share with us your product ideas. DELTACAST engineers master the art of transforming your demands into solutions that bring you real benefits.
Obviously, AV Stumpfl embraced the FLEX solution immediately upon its availability, with new products development in mind.
"At this year's InfoComm in Las Vegas, we will showcase two new hardware prototypes that will feature FLEX modules. We are very excited by the possibility to support such a large number of inputs by using FLEX technology." – Fred Neulinger, Technical Director, AV Stumpfl.
Do not miss having a stop by the DELTACAST booth N1914 and the AV Stumpfl booth C3810 at InfoComm 2018, to discover the FLEX solution and see it in action.
Contact us if you want to schedule an appointment during the show, or for more information about FLEX.
---
ABOUT AV STUMPFL

 AV Stumpfl is an award-winning Austrian company that designs, manufactures and markets a range of high-performance mobile and installation projection screens and multi-display and show control systems for professional and business applications. As a family business, its founders started the company out of a passion for the advancement of presentation and installation technologies. The product range is warranted for 24/7 usage. AV Stumpfl is located in Wallern, Austria, and is supported by a global network of distribution and service partners.
More info: www.avstumpfl.com