Tuesday, January 24, 2017 - DELTACAST delivers HDMI 2.0 and DisplayPort 1.3 support to your products
DELTACAST's portoflio of capture cards includes many different products offering a wide range of interface types such as SDI, DVI and HDMI. Thanks to the VideoMaster Software Development Kit (SDK) renowned in the market for its stability and short capture latency, uniformly addressing all these very different technologies is very easy.
DELTACAST launches a new interface card for HDMI 2.0 and DisplayPort 1.3 technologies. Thanks to HDMITM 2.0 and DisplayPortTM 1.3  high-end interfaces, new doors open for applications targetting 4K and HDR.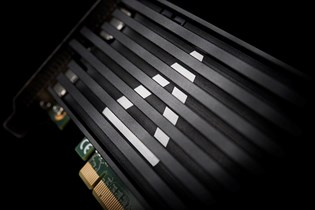 Moreover, DELTACAST extends its offering with support for higher frame rate, larger resolution, low latency and higher bit depth.
As usual, DELTACAST eases your migration to these newer interfaces thanks to the unified abstraction model provided by VideoMaster OEM SDK!
Besides this, ISE 2017 will be the ideal occasion for us to learn more about your particular needs. It is also an opportunity to discover the innovative solutions we may offer, notably in terms of ultra-low latency capture. We look forward to meeting you on our booth 8N-326.
If you need more information, want to schedule an appointment, or wish to purchase your product today, contact us right away!
---
All trademarks appearing herein are the property of their respective owners. The terms HDMI is a trademark of HDMI Licensing LLC, DisplayPort™ is trademarks of Video Electronics Standards Association (VESA®) in the United States and other countries.