Tuesday, August 30, 2016 - Cutting-edge technology from DELTACAST at IBC Show 2016
At IBC show 2016, DELTACAST will present different new flexible solutions for developing new IP products with technologies for future workflows!
IP
The two existing DELTACAST IP products: DELTA-ip-ST2022-6 10 and DELTA-ip-ST2022-6 01 are in full production, available to start developing right away and in line with the first step of the roadmap of the AIMS alliance, of which DELTACAST is member.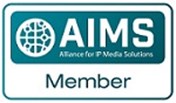 Moreover, DELTACAST continues to be very active in IP-based video delivery (ST 2110-x, ST 2059, SONY IP LIVE, NEWTEK NDI, INTOPIX TICO, EVERTZ ASPEN ...) over different hardware and software solutions, and has demonstrated its first implementations at recent shows and conferences.
 IP VIDEO HANDLING OVER STANDARD NIC
As launched during NAB 2016, DELTACAST's VideoMaster SDK now allows developers working on IP ingest and playout solutions without the need of dedicated hardware, by using traditional 
network cards. The first implemented standard is SMPTE ST2022-6, and our technical teams are already on their way to further evolutions like TR-03 support. 
The VideoMaster SDK is a software interface to communicate in a unified way with all DELTACAST video cards and to design your own products and applications. It contains drivers for most computer platforms, easy to use API (Application Programming Interface), comprehensive documentation and example source code.
Besides offering a unified working model for all use cases including DELTACAST SDI and IP interface cards, this new software implementation allows thinking at more scalable systems, virtualization,and many other advantages.
This VideoMaster SDK, delivered for free with every DELTACAST video card, can now also be purchased as a software only solution. IBC is the perfect occasion to discuss how DELTACAST can support you in the migration of your products to IP. Come and see it by yourself!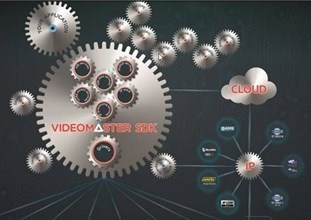 4K HARDWARE KEYER
While its 4K cards are successfully used by many customers, DELTACAST's engineers continued working hard to design the world most achieved 4K hardware keyer cards.
These cards allow you overlaying 4K graphics over a live feed or using it as four, independent, 1080p hardware keyers!
In this family 2 part numbers are available for purchase;
- DELTA-3G-elp-key-d 2K (2x hardware keyers, 2x 3G SDI inputs, 2x 3G SDI outputs & genlock, configurable outputs to handle downstream keying,…)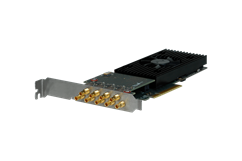 - DELTA-3G-elp-key-d 4K (4x hardware keyers, 4x 3G SDI inputs, 4x 3G SDI outputs & genlock, configurable outputs to handle downstream keying,…)
If you need cutting-edge technology and robust interfaces for your products, DELTACAST has a solution for you! Visit DELTACAST at IBC, booth #7.A14