Broadcast IP workflows
A major industry move
The broadcast industry is about to operate a major transition, with the move away from baseband video to adopt IP-based video contribution workflows.
This transition is not only about technological challenges, but also about opening doors to new ways of working, to closer collaborations between different TV production departments, and to innovative economic models.
IP infrastructures have been used for years in broadcast distribution premises, where compressed video usage reduces the throughput needs to affordable figures. Cable headends are used to work with SMPTE 2022-1/2 setups.
Using IP infrastructures in TV contribution services, where an optimal picture quality is essential, now becomes a technical reality thanks to increasing network bandwidths and computer processing power.
Nowadays, a 10GbE connection already allows to effortlessly carry on up to several 1080i or even 1080p uncompressed feeds. By adding subtle, visually lossless, compression, the same 10GbE cable even supports transport of 4K content.
IP standards and ecosystems
Major technological moves often come with lots of standard or proprietary solutions making their way in the industry.
People then exhibit preferences or dislikes in using either solution, and the market progressively adopts a few reference standards that will regulate equipment behavior to allow interoperability.
Today, several solutions emerge for carrying on broadcast contribution feeds over IP. The official partners of DELTACAST include:
ST 2110 : this family of SMPTE standard builds on the work of VSF TR03 and TR04, and of AES67; documenting a system for inter-networking various essence flows (separate RTP streams) and capturing the timing relationships between those flows.


ST 2022-6: this SMPTE standard uses RTP containers to carry on uncompressed SDI video. It can be coupled with SMPTE 2022-5 to add forward error correction capabilities, as well as with SMPTE 2022-7 for support redundancy and seamless protection switching
NDI (Network Device Interface): NDI is an ecosystem promoted by Newtek as an open standard for live production IP workflows over Ethernet networks 
TICO: TICO is a lightweight compression promoted by intoPIX, aiming to ease UHD formats adoption over current SDI and IP infrastructure by reducing the needed bandwidth by a factor up to 4
DELTACAST solutions for IP workflow
Addressing new standards at the soonest is a key element of DELTACAST strategy, and the objective is to provide customers with the smoothest transition from standard to standard, thanks to its unified VideoMasterHD SDK.
DELTACAST actively follows all active IP battle fronts and already owns solutions to address a number of use cases, with new card models targeting performing SMPTE 2110 & 2022-5/6/7 implementations:
The DELTA-ip-ST2110 10 is a dual 10GbE interface card that supports SMPTE 2110.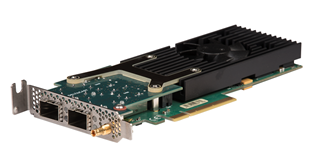 The DELTA-ip-ST2022-6 10 & DELTA-ip-ST2022-6 01 are dual 10GbE interface card that supports SMPTE 2022-7 seamless protection switching mechanism (redundant streams).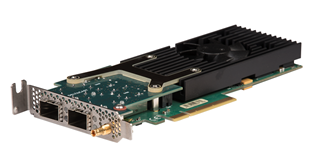 Watch these 2 animations about IP INGEST and IP PLAYOUT SOLUTIONS.
The DELTA-ip-ST2022-6-tico is a dual 10GbE interface card on which UHD formats are supported thanks to TICO compression.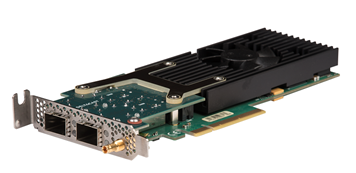 The last one is a mixed interface card (4x 3G-SDI and 1x 10GbE) that can be used as an edge device between SDI and IP environments.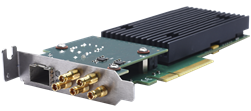 All cards can be easily tailored to support proprietary formats such as Sony, Tico… They are also ready to work with the next-generation video synchronization and timing solutions over IP, based on PTP technology (SMPTE 2059).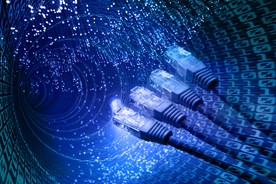 Pioneering in IP solutions for broadcast video transport, DELTACAST understands the evolution of computer platforms and COTS equipment, also allowing developers working on IP ingest and playout solutions without the need of dedicated hardware starting from VideoMaster 6.0 SDK with a complete network stack implementations!
Do not hesitate to contact DELTACAST for more information.